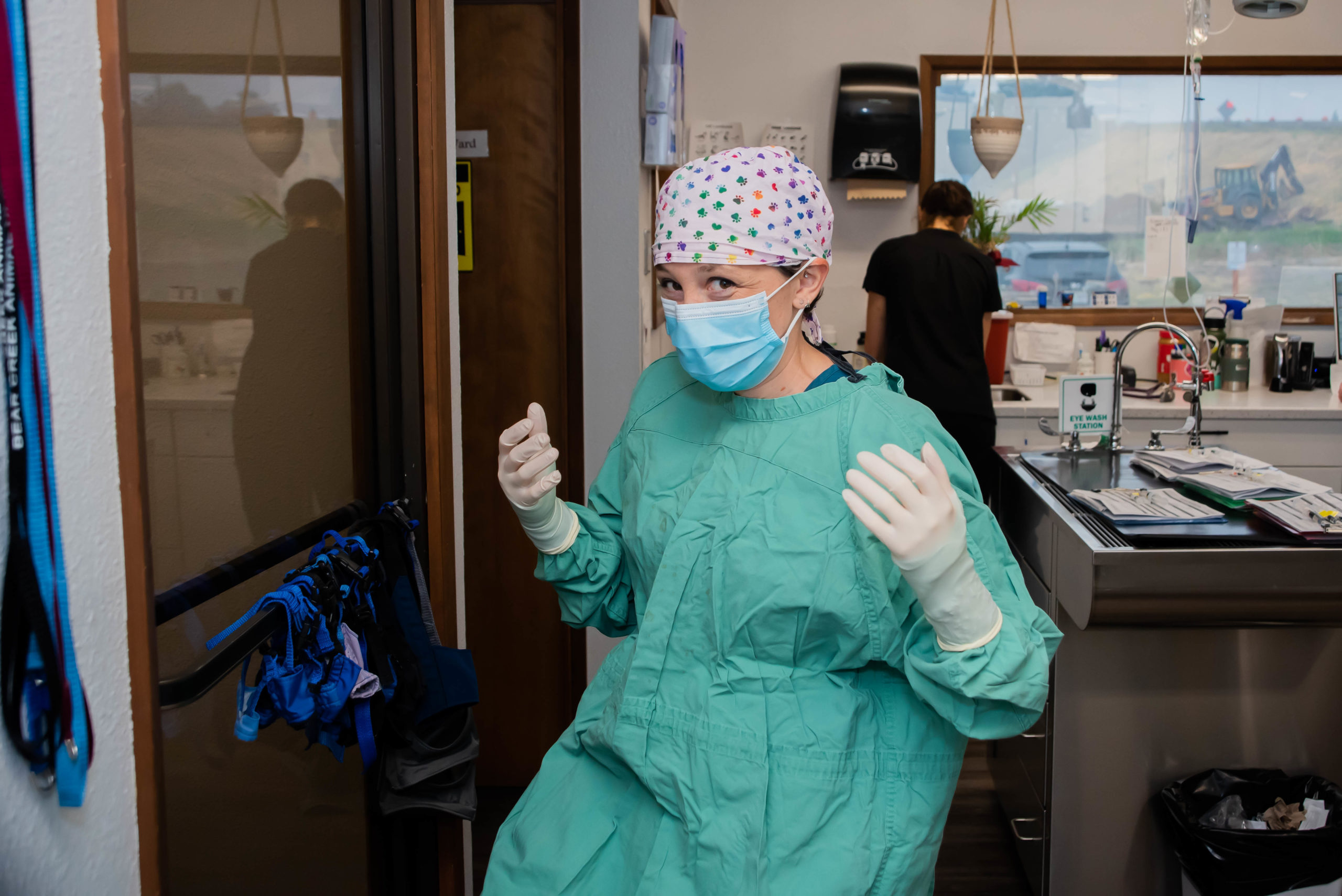 Whether for mental health or general fitness, exercise is great for dogs! Most dogs are bred with at least some degree of natural athleticism. For your average dog, a "Sniff-Tour" of the neighborhood on a daily walk is entertaining, but not exercise. Fortunately, there are plenty of options for exercising your dog and many of them are good for humans as well. Running with your dog is a great way for both of you to get exercise. Start with short distances and increase over time. Consider a belt to attach the leash to so you don't have to hold it in your hand. Riding a bike with your dog running alongside is an alternative, but may be best for dogs that already have a level of fitness. Dogs who run with bikes also must have good leash training to avoid accidents!
Hiking – true hiking, not just walking – can be a good exercise. A hike is usually hours long, and may involve hills. Often dogs will be doing more distance while hiking than their person, running ahead and around if off leash or on a long or extendable leash. Consider making this more intense for your dog by adding a dog backpack. Dogs can safely carry up to 10% of their body weight in a properly fitted pack. Start with the pack empty, and add weight over time. If neighborhood walks are your only option, packing
and walking with purpose can turn this non-exertion activity into exercise.
Some exercises that involve less human sweat include ball or frisbee chasing, or dog group activities. Depending on your dog's personality and preferences, chasing a ball or frisbee down over and over again may be their idea of heaven. Other dogs love to run with playmates. Doggy daycare can be the perfect place for this to happen. You can also make your own pack by finding other people who have friendly dogs who need to exercise, perhaps at local dog parks.
Lastly, there are activities that require a bit more training but can be very rewarding, such as agility, dock diving, field trials, hunting, flyball, and herding. While some of these sports take years to become proficient, almost any dog can be fairly easily trained for agility and there are usually local groups and trainers available. Competitions exist at many different levels. With such a variety of options out there, you should be able to find a form of exercise that works for you and your dog. The vast majority of dogs will be thrilled to not only get more interaction time (with you, toys, or other dogs) but also will put their hearts into the activity. The payoff in mental health, physical health, and fitness is huge.